pabs' new website
---
Skip. On this page you will find few of my details, lots of propaganda & stuff I need/want.
---
My details:
I am a university graduate with a Bachelor of Science (Majors: Biotechnology, Environmental Science: Ecosystem Management stream) I live in western Oz.
Contact me by email. Please use the following addresses in order of decending preference.
The last two are only to be used in emergencies. If the 1st two don't work try again in a few days.
My username at zip.to is pabs (or pabs3). These addresses will always redirect to my primary email address.
My username at bonedaddy.net is pabs3. This address is currently my primary email address.
My username at cat.org.au is pabs. I use this address for reading Indymedia & other mailing lists & helping with imc tech stuff.
My username at perthimc.asn.au/perth.indymedia.org and at niconet2k.com is pabs. These addresses are not really used, but i check them once every few months just in case.
My username at hotmail.com is pabs3. Used to be my primary email address before crosswinds. 2Mb limit almost reached. Too much spam, don't check it often & may lose your email. May block email to/from quot;controversial" sites. Well they are M$ & do suck.
My username at crosswinds.net is pabs3. Used to be my primary email address but now then they started deleting old mail. Now they have removed free accounts (including mine).
Occasionly you might find me on IRC. When possible I frequent: perthimc.asn.au in #perth, #chm (pabs); irc.indymedia.org in #tech, #indymedia, #oceania & sometimes #biotech, #ircd, #sfkids (pabs) and occasionally irc.debian.org in #debian (pabs/pabs3/pabspabspabs)
Also you can Instant Message me, using my MSN account pabs3 at hotmail dot com, or the below yahoo acct, or my jabber account pabs at jabber dot org.
For those of you who want to read NYTimes without registering try the following:
user: slashdotaccount
password: slashdotaccount
Some idiot changed the password on this account, so just use http://www.majcher.com/nytview.html.
For those of you who want to use yahoo or codeproject without registering try the following:
user: slashdotaccount
password: accountslashdot
The password is reversed cause of yahoos "its too similar" policy
The following is just propaganda you may ignore but I hope you will take it veery seriously:
Wooohooo Ningaloo Reef has been saved. Thanks to anyone who helped with this!
Read this NO don't argue just read it
To all those spammers out there, esp. @ hotmail.com send it to the hotmail spam line
PS. If anyone knows of other ways to trick spammers into spamming spam reporting centres tell people about it and if you receive spam forward it to abuse@<senders domain> where senders domain is the originating mail server, but check out the domain first.
OR forward to spamrecycle@ChooseYourMail.com
PS. I hate spam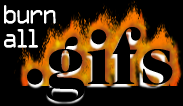 Burn all gifs now
PS. I hate greed

Please visit http://home.mira.net/~andy/seminars/no_money.htm & http://www.s11.org, this kuro5hin article & the top 200 report and think about what really matters
PS. I hate the problems caused by money

PS. I love ray-tracing.
The following are some of my needs/wants:
These are things that I have had trouble using Google & other search engines to find.
Old versions of HTML Help Workshop. Esp interested in HHW 1.2 Preview.
More propaganda & needs in the process...
Go to top
---
Last modified at 11:17 PM GMT on Tuesday 10 December 2002
http
http
http
http